News • 06/07/23
Are you thread-y for Threads?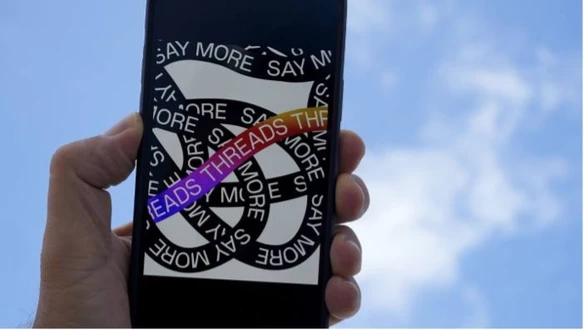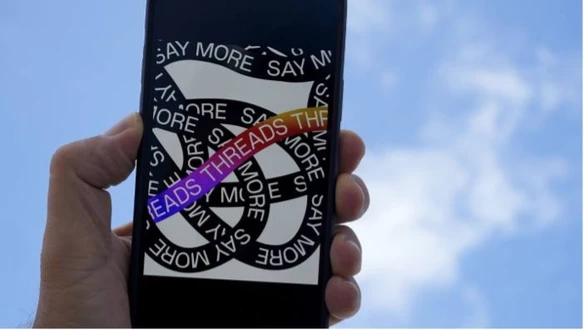 Instagram just launched a new app called Threads for sharing text updates and joining public conversations.
Sound familiar? The platform is set to rival Twitter with similar functions allowing users to like, share and reply to posts. It's also been pitched as a "friendly" alternative to Twitter by Founder of Meta, Mark Zuckerberg.
Research shared by Reuters last year showed that Twitter is struggling to keep its most active users engaged. Will Threads be able to keep its users more entertained?
A new space for Instagrammers
According to Instagram, Threads is a separate space to share and read real-time updates and public conversations.
It allows you to follow and connect with friends and creators who share your interests – including the people you already follow on Instagram and beyond. The app is currently available in more than 100 countries and on both iOS and Android devices.
How does it work?
Threads is a separate app to Instagram and at the moment, you can't join without an Instagram account. If you've got one, it's quick and easy to sign up. Once you're logged in, you just decide who you want to follow and then get started.
Join conversations or share your thoughts. Posts can use up to 500 characters and include links, photos, and videos up to 5 minutes in length.
Like Instagram, you can control who can mention you or reply to you on the app, and you can also hide specific words. Users under the age of 18 are automatically defaulted to a private profile for safety.
How can businesses use Threads?
Brands are already jumping on the app and giving us real-time reactions to the highly anticipated launch of the channel. Like Twitter, if it's done right, it gives brands the opportunity to be personable, friendly, and more importantly human.
According to reports, Meta will not be accepting ads on Threads this year so it's not a place for advertising quite yet. As it stands, the main feed is a mix of content from people you follow, and recommendations based on the algorithm.
The channel gives brands a new opportunity to build deeper relationships with their key audiences and offer fly-on-the-wall, less polished content.
Changing the space for influencers
According to Business Insider, some brands and influencers were lucky enough to bag an exclusive preview of the app. This tells us that Zuckerberg wants to keep it similar to Instagram and a place for users to promote products and services.
This could make Threads different, as there's generally fewer sponsored posts from influencers on Twitter in comparison to other channels.
Do users want to see paid brand collaborations in a space that's designed for conversations? We're not sure but we're interested to see how this pans out.
With over 10 million sign ups in the first seven hours since launch, it's definitely a platform to have on your radar. So, what are you waiting for? Follow @jackgracecomms on Threads. We'll see you there.