News • 17/02/22
Kill Phil: new podcast debating assisted dying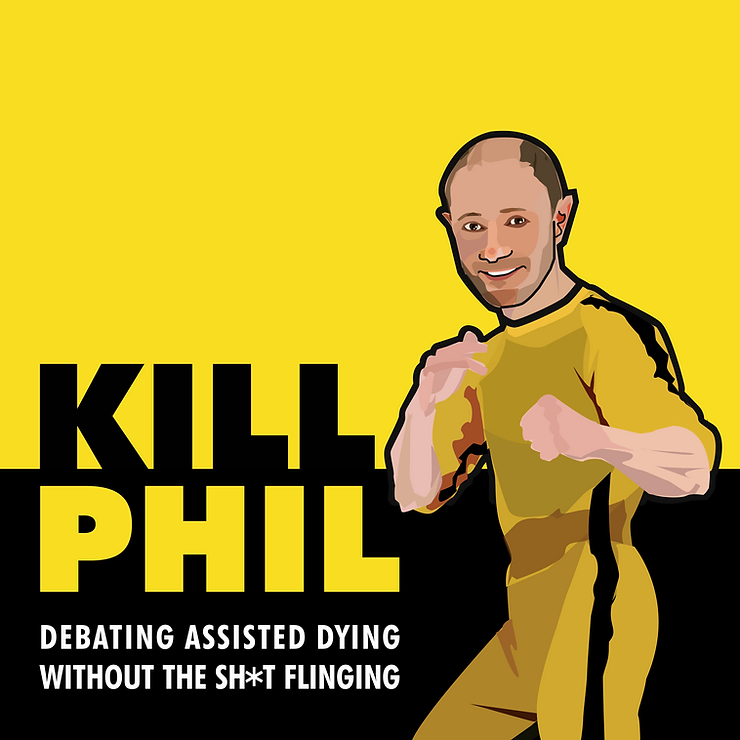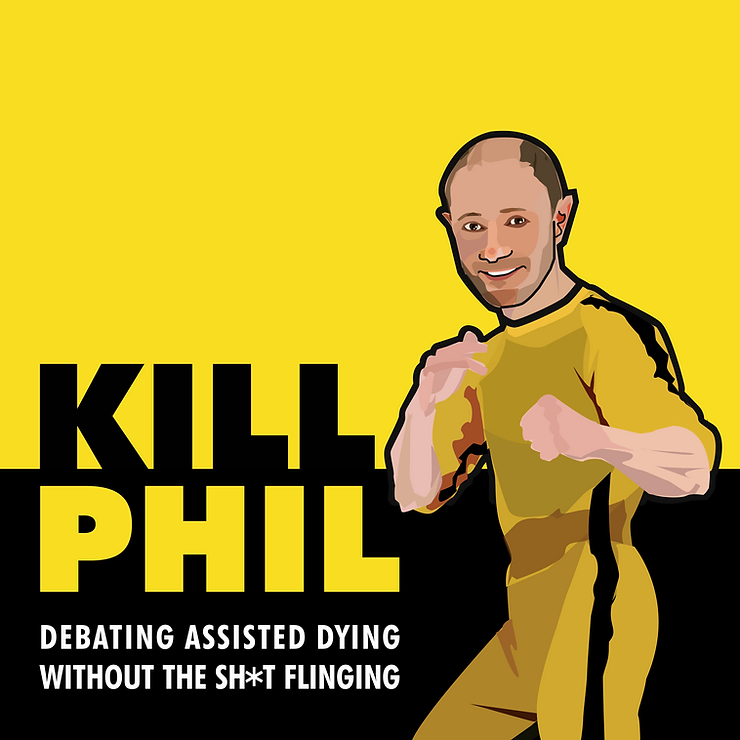 Aged 43, Phil Newby was diagnosed with motor neurone disease. Staring down the barrel of an undignified and drawn-out death, Phil wants the right to decide when his life is no longer bearable and end it with dignity.
Assisted dying is one of the biggest ethical issues of our time. A bill seeking to enable adults who are terminally ill to end their own life received a second reading in the House of Lords in October 2021. It's currently at committee stage, a long way before any legislation is passed or even before the debate is heard in the House of Commons.
Now, purpose-led communications agency Jack & Grace has teamed up with broadcast agency Access Studios to launch a new podcast series that opens a fresh conversation about assisted dying, exploring views in the middle ground rather than at the margins where people are busy flinging outrage.
Pending B Corp Jack & Grace carried out the work on a pro bono basis, as part of the agency's commitment to achieving full B Corp status within 12 months. Certified B Corps are companies that meet high standards of social environmental performance, transparency and accountability.
The series follows Phil's journey living with an incurable and life-ending illness and unpacks some of the key debates around assisted dying – with some help from experts and campaigners.
In collaboration with Rob Double, former BBC journalist and founder of Access Studios, the podcast brings together guests with different views and looks for common ground.
Co-founder of Jack & Grace, Nyree Ambarchian, says: "It's time to give a voice to the people at the heart of the issue – whatever their stance. We're really proud of the podcast, but there's no getting away from the fact it tackles a difficult topic head on. It's not exactly what you could call 'easy listening'.
"Kill Phil is one example of our commitment to give marginalised voices a platform, explore tough themes with care, and get people thinking."
Access Studios founder Rob Double says: "Kill Phil cuts new ground. Questions that have never been asked before, and answers that have never been heard. It's a raw exploration of assisted dying, moving the conversation forwards with powerful voices on either side of the debate.
We were delighted to team up with Jack & Grace on this series, and above all, we are so proud to have worked with Phil. For over a year our microphones followed his journey; his thoughts, his routine, his home. He gives an unfiltered insight into a reality that most of us could never imagine, and his honesty and bravery is truly inspiring.
Phil Newby adds: "I always wanted the chance to have this discussion in UK courts. I never got that chance, so through the podcast I'm sharing my story."
The first few episodes are now available including the one where Phil and Sir Vince Cable, former Liberal Democrat leader, sit down for a very honest chat.
Listen here via Spotify, Apple, Google, Acast, Amazon Podcasts or Stitcher. You can also follow the Kill Phil podcast on Facebook, Twitter and Instagram.