News • 19/09/23
My work experience in PR: what I learnt. Emily, 16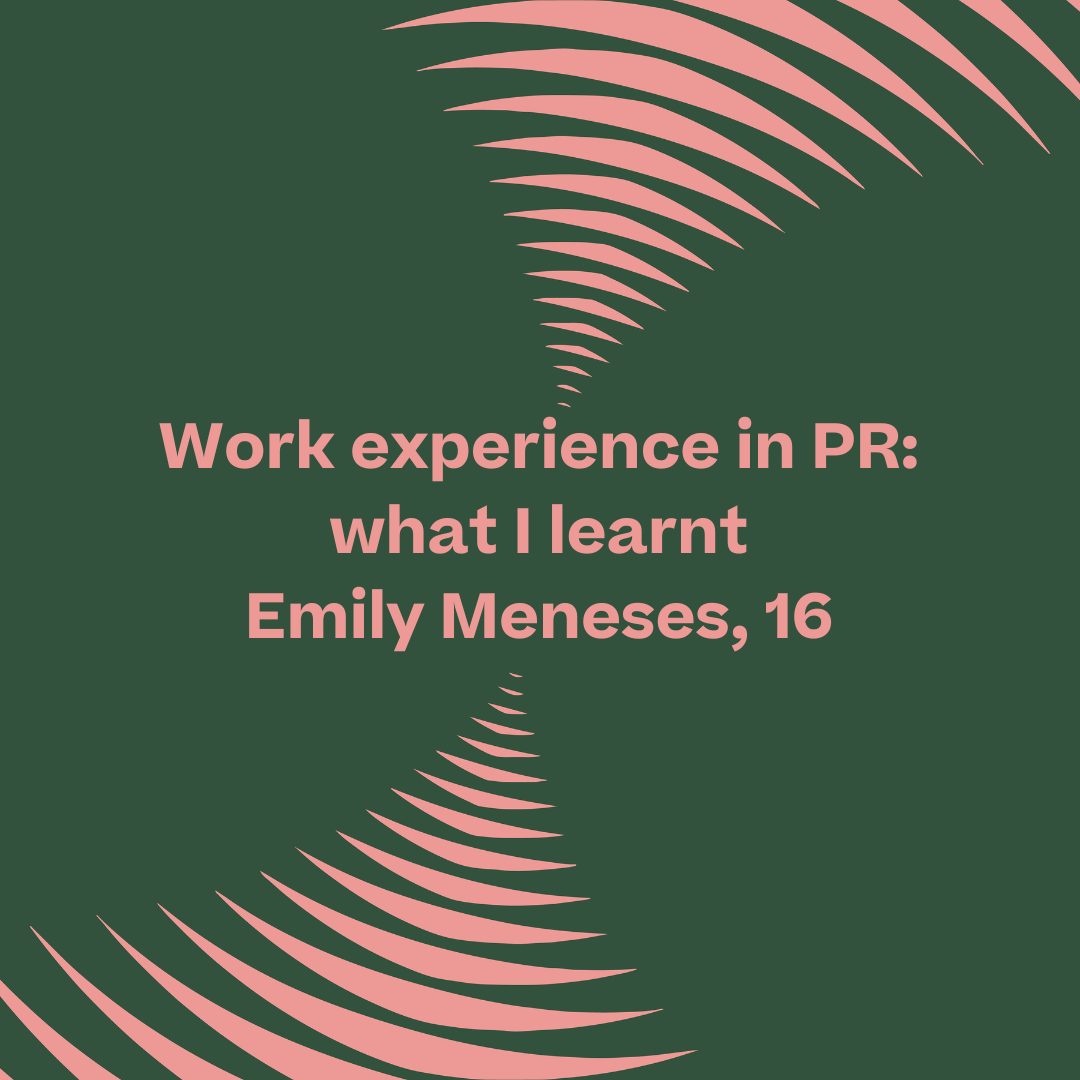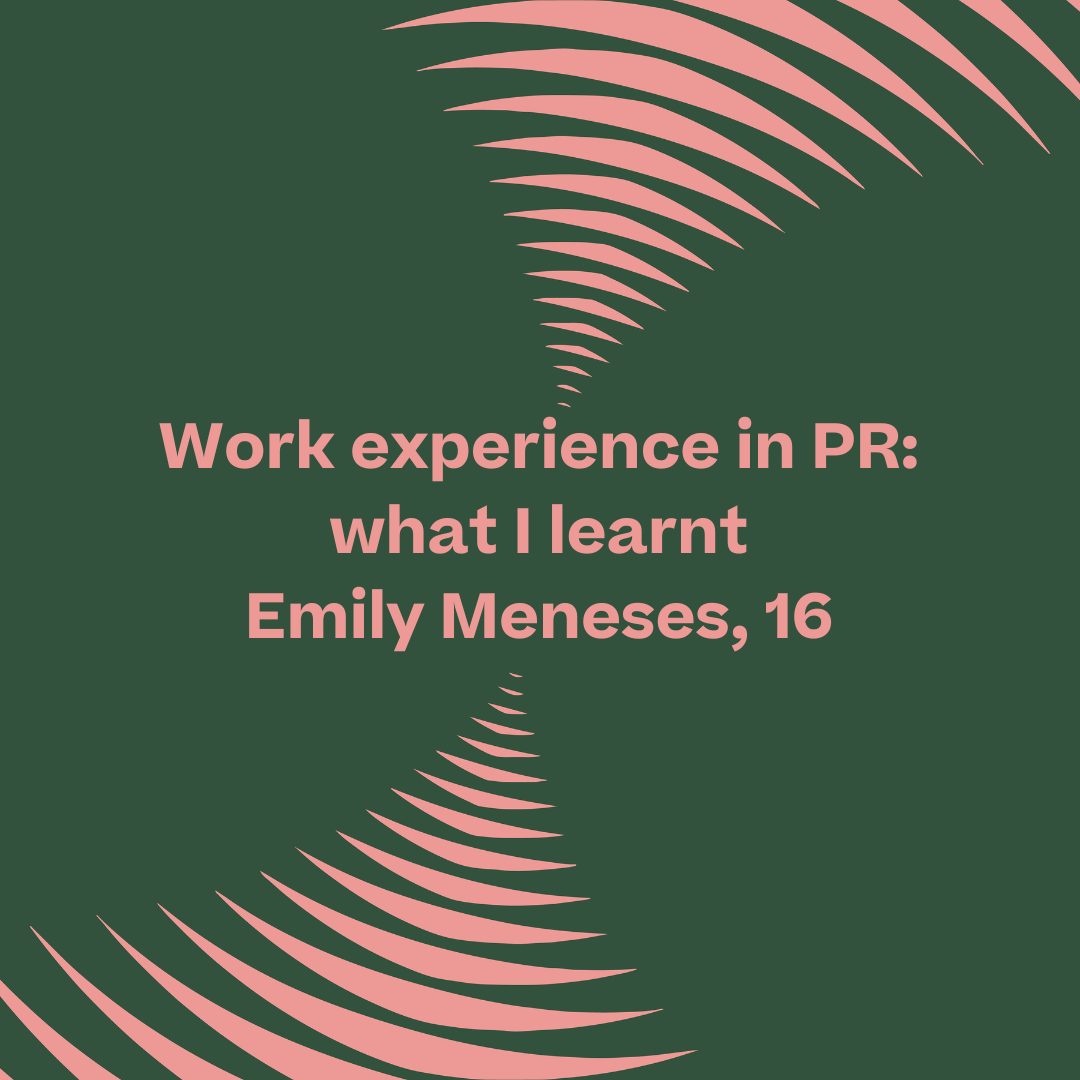 16-year-old Emily recently spent two weeks with us, learning the ropes at our purpose-driven PR agency.
It was a pleasure working with Emily, she was so switched on and enthusiastic, and helped out in just about every area of our work. We're very pleased to say she enjoyed her time with us too – and even wrote us a brilliant blog talking about her work experience in PR, why she thinks work experience is so important for young people and what she learnt (we're particularly proud of number 5!)
Over to Emily…
I recently read an article in Educate Magazine explaining that young people don't think they're able to access work experience easily enough, and this needs to change. Work experience is really important for young people and this is particularly true post-COVID, when many are starting at more of a disadvantage than they were previously, both academically and socially.
Why is work experience so important for young people?
Work experience is important for many reasons.
One of the main ones is obviously that it helps you to decide whether or not you like a particular career or not. It might save you from going into a career that you didn't realise you wouldn't like.
It will teach you lots of skills, such as communication, teamwork and time management – as well as highlighting the skills you need to learn in a particular job.
It also helps with the transition from school, giving you some experience of interacting with adults in the workplace, which is quite hard for some teenagers. This can improve your confidence.
Even if the work experience isn't in a career you think you might be interested in (for example, my friend is doing her work experience in a beauty salon, but she's interested in science), it will still be useful – you're likely to learn other life skills, meet new people and possibly make some useful contacts.
What has my work experience taught me?
At Jack & Grace, the team have all be very friendly and given me a wide range of tasks to do.
I feel like I have already learnt a lot about what day-to-day jobs are involved in a marketing career – lots of meetings, plus researching various brands.
I have discovered that I find it difficult to sit at a desk for any length of time, so I think I need to make sure my chosen career doesn't involve too much of that.
I'm learning to make sure I log in to meetings on time, and to meet deadlines as I have work that needs to be finished this week.
I've had lots of interactions with adults, I've had to take notes for meetings, and it took me a long time to decide whether to type the notes immediately, or write them down and type them up later!
I'm enjoying getting an insight into the adult world of work and definitely think this has been a valuable experience for me!
5 things I learnt during my work experience in PR
How to note take and summarise lots of information
How to research in depth
How to use Canva and write a blog
That things as simple as vegetables like asparagus have lots of marketing potential on social media
That people in PR/marketing are very friendly and helpful!
---
We agree with Emily, work experience is really important. So, if you're a young (or not so young) person who's interested in comms and looking for work experience in PR, drop us a note and we'll do our best to help: hello@jackandgrace.co.uk