Our Work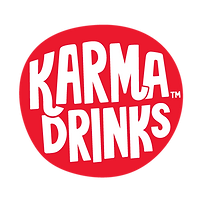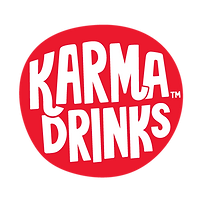 A flash campaign to tell the world not all fizzy drinks companies are the same
COP27 was the UN climate change conference that aimed to move from negotiation to implementation – the event website declaring "now is the time for action on the ground."
​So, when Coca-Cola announced (without a hint of humility) that it was sponsoring the event, eyebrows were raised, including our own.
---
​Coca-Cola produces three million metric tons of plastic packaging a year. And during COP27 it was revealed the company has now increased the amount of plastic it uses. Its carbon footprint is 5.49 million metric tonnes of greenhouse gas emissions a year.
Amongst the eyebrows raised, were those of Albert Tucker – a former director of Divine Chocolate and now head of the Karma Foundation.
---
Funded through the sale of Karma Drinks, the Foundation supports communities in Sierra Leone who grow the cola nut – a key ingredient in Karma Cola.
​Across the range, Karma Drinks are almost completely plastic free – it's possible to do but takes work and a willingness to invest in doing the right thing.
​Working quickly, we developed the Good Cop (27), Bad pop flash campaign to tell the world that not all fizzy drinks companies are the same. While Coca-Cola is busy polluting oceans, Karma Drinks is eliminating packaging waste and giving back to communities.
​After all, as Albert says: "You can't sponsor away years of bad behaviour."
​The resulting hero social content achieved 126% more engagement than posts from the previous month.