News • 06/03/23
A celebration of our role models for IWD23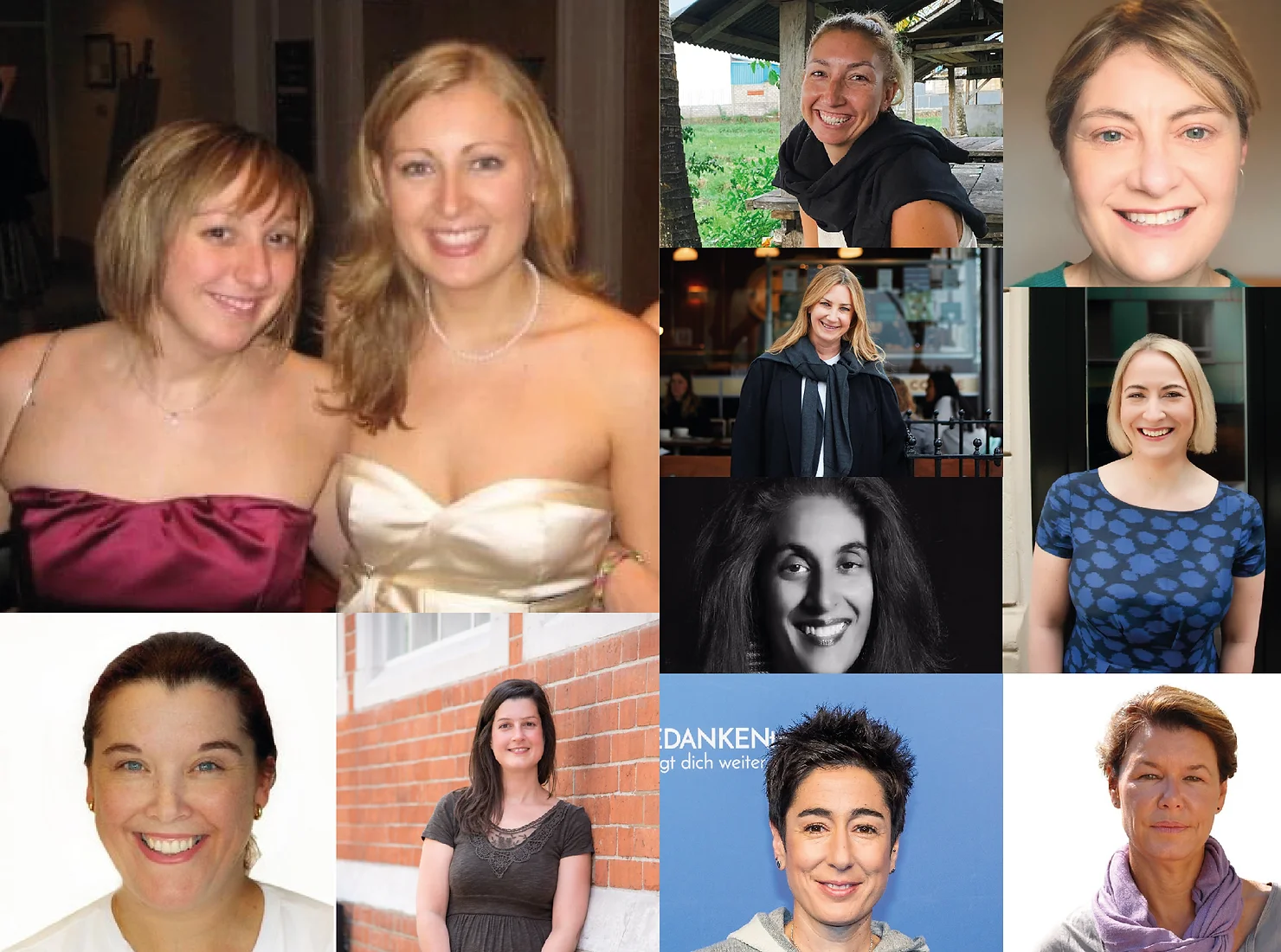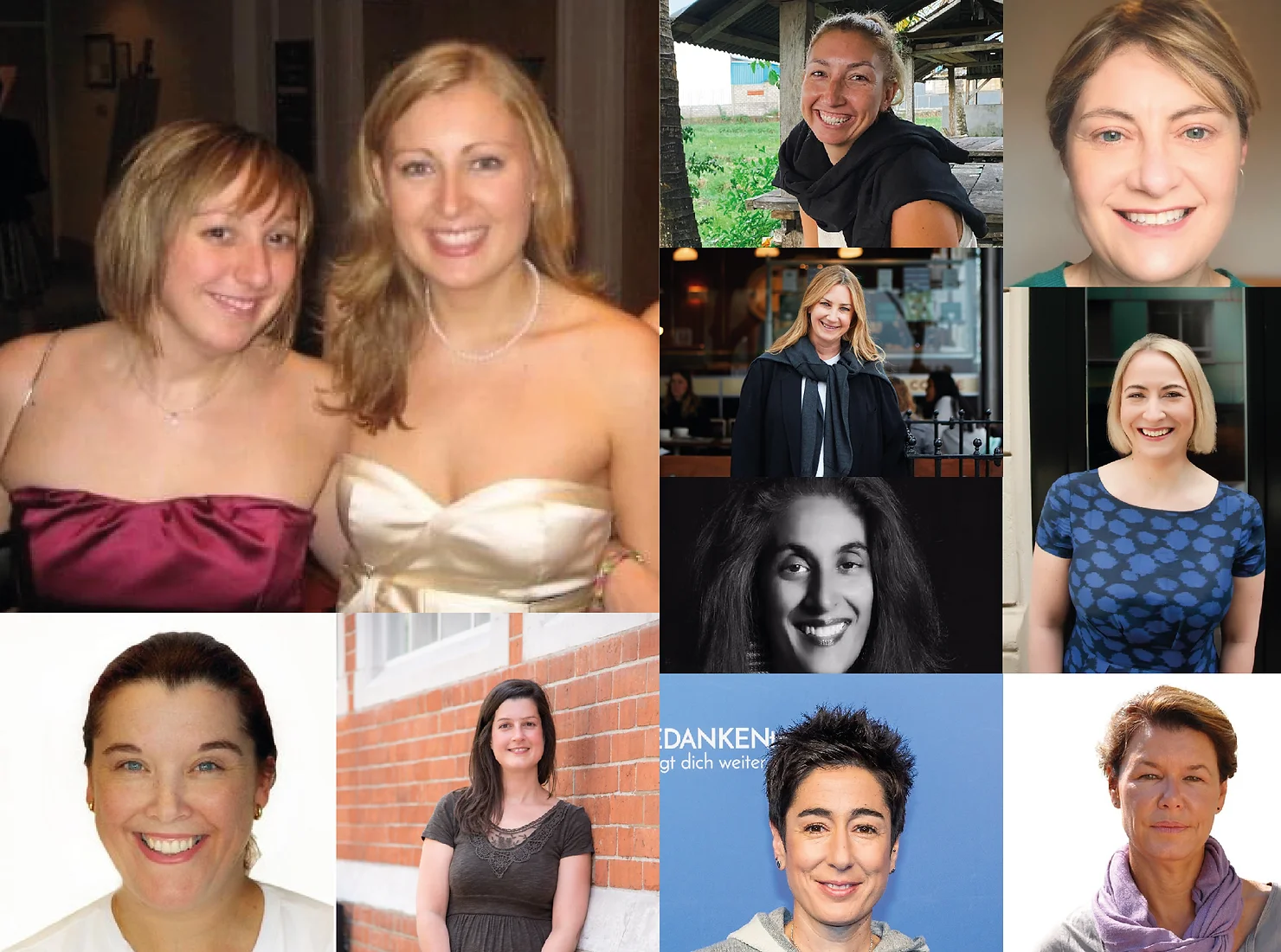 Ahead of this year's International Women's Day, we wanted to shout out some of the special individuals who have guided, inspired, mentored and empowered us to be the people we are today. Here's to celebrating women!
---
Laura: Louise Marshall
"Well, where to start with the fabulous Louise Marshall?
She recruited me from Nottingham Trent for my placement year in industry almost 20 years ago and I was inspired from the moment we met. Her energy, passion, grit and ambition were infectious, and I learnt so much from working with her that year.
We became good friends and she continued to mentor and champion my career even though we never worked together again. I'll forever be grateful for the support and confidence she gave me in those early days, and for her friendship, humour, and all the wine thereafter."
---
Jess: Steffi de Baere
"Steffi is a really creative, lateral thinker. She pulls from all sources in her life, reminding me to seek inspiration from everywhere in mine too. Workshopping ideas (or life plans) with her is a really fun and expansive experience.
Steffi's a role model to me in many ways: she's bold in what she wants in her professional and personal life (and settles for nothing less), she'll try anything (and really couldn't care less about being 'bad' at it), and yet she's still open and vulnerable to what she has yet to learn, or what she is still nurturing and developing. This kind of force, and balance, is what I strive for."
---
Rebecca: Sam Fulton
"I wouldn't be where I am today without the absolute force of PR and strategic communications nature that was one of my first bosses, Sam Fulton. She taught me to be quick thinking, straight talking and to always have a sense of humour. Thanks Sam".
---
Dre: Nyree Ambarchian
"As much as it pains me, I'll have to pick my sister (and Jack & Grace co-founder) Nyree! I'm choosing Ny, not just because she graciously volunteered herself as my pick, but also because I can't think of anyone else who's been as much of a positive influence on me as she has.
From school, through uni and now working at Jack & Grace, she's supported me (and often proactively), as well as always managing to find the time to be the powerhouse boss/mum/comms guru/business owner that she is – it's really something to behold! Not sure how she manages to do it all but I'm very grateful she does. She's also surprisingly funny on team and client calls.
---
Alannah: Anya Hindmarch
"Firstly, there are so many incredible women I admire, it was hard to pick just one!
I have chosen Anya Hindmarch CBE, she has built such an iconic eco-conscious brand which at its heart focuses on personality, creativity & fun.
Anya uses her platform to drive education and discussion around sustainability and creates unique brand collaborations.
Her work inspires me to be imaginative and innovative. Anya is also originally from Maldon, Essex, like me, so we have that in common!"
---
Nyree: Rebecca McLeod & Lakshmi Turner
"I've had several amazing women who've championed me in my career.
She'll hate me writing gushing things, but Rebecca McLeod has taught me so much and been with me through thick and thin.
And I can't thank Lakshmi Turner enough for believing in me when we launched Jack & Grace and supporting every step of the way.
I feel so lucky to continue working with both at Jack & Grace".
---
Abs: Dr Sarah Bowman
"I met Sarah in the final year of my degree and in just one lecture she changed my perspective on comms and PR.
Her energy and expert insight inspired me to build a career in the industry (which I'd started to re-consider before meeting her) and I wouldn't be where I am today without her support!"
---
Amelie: Dunja Hayali
"I've always found German journalist Dunja Hayali to be incredibly inspiring. Her unwavering confidence in the face of disrespect and her ability to ask tough questions are a great example to me."
---
Shereen: Alex Crawford
"Alex Crawford is a fearless journalist who serves as a great inspiration to me. She's not afraid to challenge those in positions of power and her reporting has shed light on some of the darkest corners of the world.
Her ability to make viewers really think about what they're watching, and the impact events are having on people across the world is profound and something I try and consider in my work albeit on a much smaller scale!"