News • 08/03/22
IWD2022 Cut the Bias: Jack of All Trades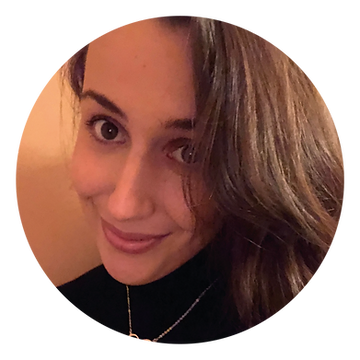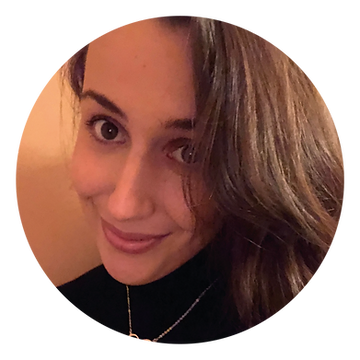 Written by Shereen Benahmed, our brilliant account executive.
I'll never forget sitting in assembly at my all-girls school, aged 16, full of hopes and dreams being informed by the head of sixth form that if we didn't go to university, we'd be deemed failures in the eyes of society. I remember thinking how unconstructive the whole thing was and looking at my friends, all of us in total shock.
From an early age I'd wanted to be a barrister, but my lack of confidence always had a tighter grip on me than my ambitions, holding me back in every aspect of my life. Having been morbidly obese through my school years, I decided I needed to make changes and was fortunate enough to be home schooled. I had some fantastic tutors but didn't achieve the results required to study at the universities I'd set my sights on. I could have gone and studied something at another university, but didn't want to go for the sake of going. So here I was, eight stone lighter, with no prospects, feeling like I'd disappointed my family who had high expectations. I wasn't sad not to be going to university, but I certainly felt hopeless, especially with the words of the head of sixth form ringing in my ears.
I applied for a job in a hotel that could rival Fawlty Towers working on reception. I thought it would help my confidence and I needed to earn money. I worked 40 hours a week, met some characters (and that's before the guests started checking in) and found I wasn't bad at the job. However, I didn't feel I was fulfilling my potential. I applied for a job at Buckingham Palace on a whim and after a rigorous interview process suddenly found myself sitting in front of the Master of the Household as one of the final two candidates for the role. I didn't get the job and the familiar feeling of failure consumed me once more.
In 2016, I realised something had to give. All my life I'd had a passion for current affairs and knowing I didn't want to go to university, I started looking at journalism courses. I found one and embarked on an intensive course in broadcast journalism. For the first time I was doing something I was good at and, more importantly, something I was passionate about. I won the Jon Snow Student of the Year award and was invited by the editor in chief of a huge media company to work in the Manchester newsroom. I was reading the news on national radio and can say for the first time in my life, I was truly happy both professionally, and personally.
Meanwhile, the ongoing battle with my weight had worsened. I was very thin and diagnosed with an eating disorder. I headed home for what I expected to be a short stay but ended up being longer-term. Determined to get back into journalism, I applied for job after job and despite having interviews at the BBC, the old 'lack of experience' line was wheeled out time and time again. Still, at least it made a change from the 'failure in the eyes of society' line that had been haunting me since school.
Demoralised and dejected, I faced a barrage of questions on what I was doing with my life. (Side note: people feel you should know the answer to this question and that they have a right to know – having lived this, I'm here to tell you it's ok not to know and not to share).
For a couple of years, I did various jobs – some badly and some brilliantly. I went back to the hotel, worked as a Plant Hire Manager and was Executive Assistant for a director at a local authority.
All the time I was looking for ways to pursue my ambition of getting into journalism or communications.
Through this whole period I felt inadequate and resentful. Friends from the journalism course were thriving, my peers from school all seemed to be doing well. I didn't feel good enough. The number of times I was turned down by companies for not having a degree was soul-destroying. It seemed talent and commitment counted for nothing, and it was never going to happen for me.
I began freelancing as a journalist whilst continuing to try and break into comms. Then one day the break came. I felt like I'd just won a million-pound record deal! I started working at Jack & Grace with people who get it, who care and offer the opportunity to learn and grow. Now isn't a time to rest on my laurels but instead grab this chance with all I have, but above all to be thankful for it, which I truly am.
This is a very short version of what has been a very eventful, at times strange, often stressful, but overall positive journey. I say positive because I've met some incredible individuals whose support and confidence in me continues to be invaluable. I've learnt so many lessons about life and myself too which might not have happened had I chosen the path of least resistance. There will be people up and down the country like me, who have a lot to give but are struggling to be given a chance and who don't follow the norm. Let's not forget though, the tortoise doesn't just win the race, they have the tough shell ready to withstand all the challenges and rejections that come their way.
Instead of the words of that unenlightened head of sixth form ringing in my ears, I now have the rather fitting words of a song from Chitty Chitty Bang Bang that have been a professional anthem to me… 'Every shiny dream that fades and dies, generates the steam for two more tries! From the ashes of disaster grow the ashes of success'.